Top Ten Tuesday: My Summer TBR (Re-reads count, right?)
What up, noobs? Did I spell that right???
It's Tuesday, which means: I get to make a list of ten books that will only vary very slightly from week to week! YAAAAAYYY!!!!! *happy cheering*


I promise I'll have more interesting graphics at some point but for right now...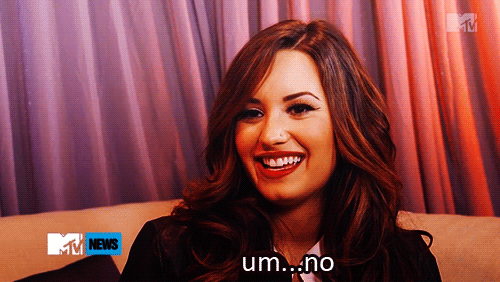 This week I present you with my Summer TBR, which will be much larger than is indicated here but this will be the beginning and basic infrastructure. *feels really proud of self for using that word*
Here we go.
1. Ahsoka by E.K. Johnston
I love the Clone Wars show (my bestie and I are watching it together, and it's wonderful), and Ahsoka is one of the best characters. We just finished Season 5, and Ahsoka is... not in a happy place :( So a book that tells us what happens to her after that?
And it has decent reviews? So hopefully it's good?
2. Legend by Marie Lu
So... I haven't read this one yet? I want to. And I would have before now. But... it's never at my library :( I will get to it! I promise! As soon as it's at the library XD
It sounds really good.
3. The Unexpected Everything by Morgan Matson
I know absolutely nothing about this book? But it's actually kind of a summery contemporary? I don't usually read that kind of book, but the cover has ice cream. And dog walking. And I need that in my life. So... this one's pretty high on the list.
4. Second Son by Jenelle Schmidt
I got this one free when Jenelle had her baby, and it looks sooooo good. I love her blog. So I'm going to read it this summer... I just have to get around to doing it. I already own it and everything...
5. Starflower, Dragonwitch, and Shadow Hand by Anne Elisabeth Stengl
I bought all six of these books in the picture not too long ago, and I've already read the first three. *huggles the books* They've just gotten better, too. Heartless was great, Veiled Rose was better, and now Moonblood was just the best thing I've read in months. SO GOOD. I can't wait to read the next three with my Goodreads Goldstone Wood group :)
6. RoseBlood by A.G. Howard
I'm most found of the Phantom of the Opera, and this is a retelling of it. That sounds like it might also be a sequel? It sounds really interesting and kind of creepy... but I mean, what is Phantom if not creepy? XD If it's good, I'll probably do some kind of review. It looks really cool.
7. The Lost Kingdom of Bamarre by Gail Carson Levine
Gail Carson Levine has always been one of my favorite authors, and I still haven't gotten this one (shame on me). Two Princesses of Bamarre is probably my favorite book by her, and so the fact that this one is a prequel... Oooohhhhh *shivers with delight* I just can't wait. Until, beloved book, you won't be an ocean away, you'll only be a moment away...
#YouSawThatComing
#HamiltonReference
8. This Adventure Ends by Emma Mills
This book comes to me highly recommended by
Laura,
and it sounds like it'll be really good. I haven't really a clue of what it will be about... but you know, that's okay... I can live with that XD And just look at that cover! The aesthetic! *heart eyes*
9. The Girl Who Could See
This one has nothing but rave reviews on Goodreads, and I've heard nothing but good things about it... and it's only like $2.99 on Kindle so um YESSSSSSSS. Imaginary friends? Dystopia? I'm there.
10. Out of Time series
Highly recommended once again. And the problem with this list is that I have so many indie-published books that aren't at my library and so I have to buy them all. I want to get these in paperback, but I don't have the money... so... yeah...
Whew. This was a really hard list to put together, and there are so many I didn't get around to putting in there. I don't know how many of these I'll actually read... hopefully all :)
BONUS ROUND: RE-READS!!!!
Have you read any of these books? Should I use my valuable time to read them? Talk to me!