On Villains: How I Create Bad Guys (featuring way too many Inkheart references can you tell that I'm obsessed)
Happy Friday, everyone! Today I'm back with another post on writing, this time one about my personal philosophy as regards villains. I touched on this a bit a while back in my "Faith's Favorite Tropes" post, but this time, we're going ALL in and talking about my favorite villains and how I write them.

Types of Villains
In my books, I typically have villains who fall into one of three categories:
I. The anti-hero leaning villainous
II. The flawed human who turned dark
III. The sort-of-caricature who really doesn't even try to be human. He is just Evil.
This is, of course, only true for my novels that have actual villains. Looking at my list of six main works (Pentegreens, Watched, Sweat and Gold, the Super Secret Project, and two other stories that have not yet come into being as full ideas and are still brainstorms), I have found that two of them have some sort of impersonal villain (the government, in both cases). Sweat and Gold and the Pentegreens will be my main points of reference within this post xD Also, if you've read the Inkheart Trilogy, I'll be mentioning which of the villains from that trilogy I believe fall under each category.

(I may or may not think that the villains of the Inkworld are some of the all-time best, but that's beside the point. Heh.)
I. The villainous anti-hero
There's three of these in the Pentegreen series. Basically, I define this as anyone who is out for their own goals entirely and stands in the protagonists' way. Dustfinger in the first
Inkheart
book is an example that comes to mind.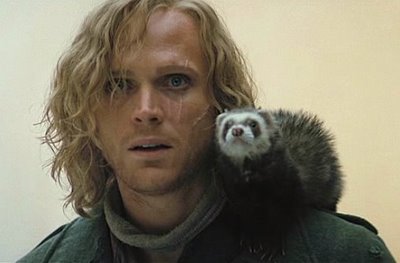 Dustfinger, credit to Inkheart Wiki
My favorite thing about this sort of villain is that you can do so much with their character arcs. For example, much of the plot of The King's Daughter is driven by the character arc of that novel's antihero. Book 2, The General's Children, is slightly less influenced by the second antihero, but the climax takes a lot of its twists from that character's decisions.
The character arcs add another layer to the story, and also helps me to really experiment with my characters' personalities. There's a fundamental difference between Esma's realization that she will do whatever it takes to fight for and free her people, and a different character's big moment of revelation where she realizes that she doesn't care who dies as long as SHE gets to live. Antiheroes can be good in either direction (good antiheroes or bad antiheroes), but as villains, they're particularly fun.

In Inkheart, an example of this would be Violante, or Her Ugliness. She works toward her own ends and cares only about particular individuals, but her decisions vastly contribute to the plot and she's just plain awesome.
II. The flawed human who turned dark
This is what most of my main villains end up being. Lord Dauthang falls under this category when he begins to grace the page with his presence. But the main villain of mine I can think of for this category would be Aaliyah from my sort-of-a-Snow-White retelling,
Sweat and Gold
.
Aaliyah is a girl in a massive predicament. She's a girl who was once wealthy, but whose life has taken a turn that sends her down dark paths. But her pride is her fatal flaw. And she does dark, dark things to try and get out of it. (I'm way overdescribing this, but...yeah. xD)
In Inkheart, this would be a little harder to find, too. I might, maybe, put Mortola under this category, and probably even Orpheus, the fanfiction author whose writings kind of ruin everything. Better examples from popular fiction might include Darth Vader or Saruman.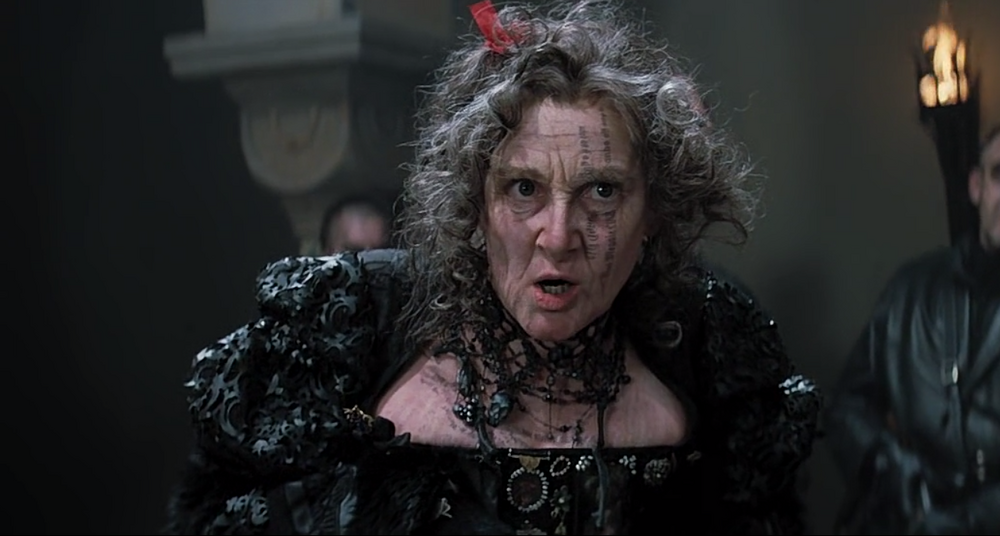 Mortola (I kinda hate her more than anyone else in this series, but Orpheus wasn't in the movie so I don't have a pic of him), from Inkheart Wiki
These are probably my least favorite villains to write. I don't like having to make my characters human, but still entirely evil without wiffle-waffling. It's annoying. But it's what happens. Because unfortunately, not all my villains can be...
III. The sort-of caricature who doesn't even try to be human. He is just Evil.
Look, I've tried, okay? I have tried and tried and tried to humanize my main two villains, Burashna Woods and Elensha Rinaldi. But...I CAN'T. I've given them sob stories, I've given them backstories, I've given them weaknesses, I've given them wants. And yet they insist on just being BAD.
I'm actually really refreshed by this sort of baddie. I mean, having a good villain with MOTIVATION is amazing, but I enjoy the villain who's just plain bad.
Because there's real evil out there! And when you love the light/dark contrast the way I do, you want to frame both of them as starkly as possible. I make flawed heroes and antiheroes, which means I have to make my villains the worst of the worst in contrast.
This is actually one of the main reasons I love the
Inkheart
series so very much--MOST of its villains fall under this category. Capricorn in book 1, the main villain; Basta, Capricorn's trigger-happy second-in-command; and the Adderhead, the BIG BAD in the Inkworld itself who wants the secret to immortality. I love these guys, okay. They're so deliciously evil. Funke never even attempts to make them human; she just makes them BAD and lets them revel in their badness. And WHAT a contrast it sets to characters like Mo, Meggie, Resa, and the Black Prince.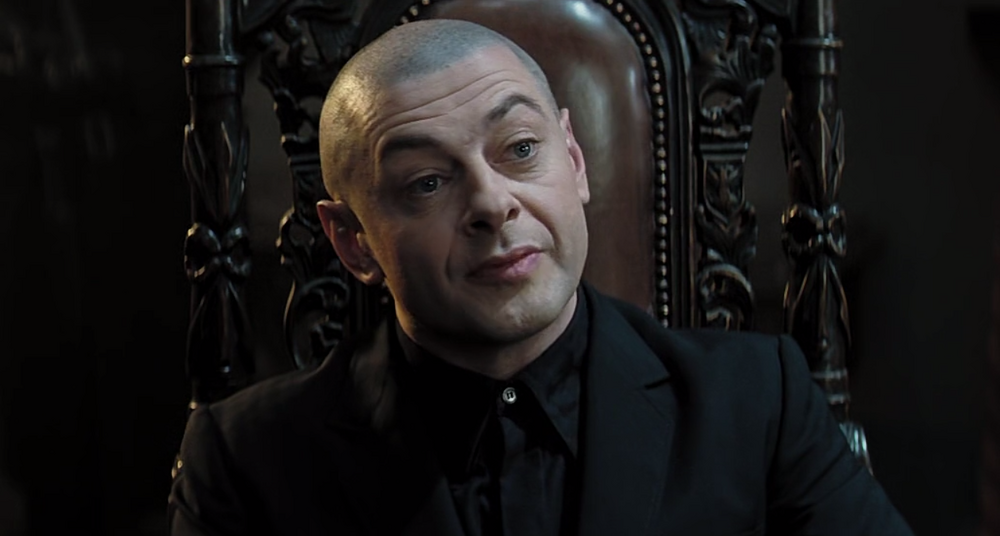 Capricorn, credit to Inkheart Wiki
How to Use These Categories
You usually want to pick what sort of villain you're writing at the beginning of your story, because we all know it's important to give even bad guys an arc. Honestly, I haven't tried to give Burashna any sort of an arc, nor my BIG bad, Dauthang. However, my two main antiheroes and two of my supporting villains have arcs of some nature. (I mean, I guess Burashna gets the arc of spiraling into complete and utter insanity? But hey that doesn't count xD)
I love all three sorts of villains, and I always want to see as much variance in villains as I possibly can. I'm sharing these categories as a possible tool to help you think through your villains as you write them. After all, a hero is easy enough to write, and a caricatured hero, even if boring, doesn't ruin a story.
But if your villain is memorable? Your book will be too.
Who are some of your favorite bookish villains? Do you have a favorite sort of villain from this list? Chat with me in the comments!