It's the End of April!
What up, my peeps? I'm doing a wrap-up post this month, the first one I've ever done, so bear with me if it's awful. It will likely not live up to your expectations.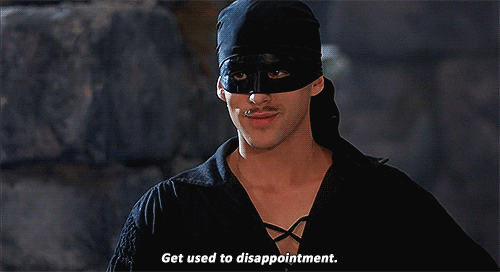 (And, no that was not by any means just an excuse to use that gif. XD)
Music this Month
I got Hamilton for my birthday (!!!) and I've been listening to it NON-STOP. Hahaha. Get it? Help me out here, Hamilfans. You got that reference.
Then I also have been listening to lots and lots of TheFatRat. Yes, I know, I know. But you should check them out. They do electronic music and it's lots of fun.
And last but not least (this has not been a music heavy month, guys. I'm sorry!) I discovered that there's a Broadway musical of the Scarlet Pimpernel, which is only one of the best books I've read this year. And I was like, "Um, yes."
It definitely doesn't measure up to either the book or the movie, but it's still really really good. Especially the songs "Falcon in the Dive", "Where's the Girl", "Prayer", and "Into the Fire." Yes, I really like musical theater soliloquies from amazing bass male singers. Why do you ask?
Books
I've made some serious progress on my Goodreads challenge for this year in the first quarter of the year (guys. April is a fourth of the way done. What will we do.) And I've read some seriously good books this year so far.
View Review Here on My Blog!
This was a really good book that I got free from Baker Books for review, and it was totally worth it, unlike a lot of review books.
I finally got around to reading the Hunger Games trilogy this month and my oh my. The first book was meh, the second one had me standing on the roof screaming the Alicia Keys "Girl on Fire" song at the top of my lungs, and the third one crushed my soul. I have a review of
Catching Fire
on the same page as the one for
Messy Beautiful Friendship,
where you can read my very professional opinion of it.
Technically, this book is last month's.... But I don't care, because it was so. Good. I haven't read a lot of good classics lately (I read Les Miserables last November-December, but that doesn't count as a good one... I was dead when I finished it XD) but Pimpernel completely made up for it. SO GOOD. And the movie is better <3
SO GOOD, GUYS. SO GOOD. Check out Jonathan's
review,
k? He says it all. And then go buy this book because you need it. I promise.
There are some other good books I've read so far this year, but we'll go on now to
Movies
I did a big
post on movies
earlier this month.... and I haven't seen any new ones so far since writing that one. Although I plan to before too long.
But I have to mention Rogue One, because my sister and I watched it a couple of days ago for the fourth time and it's still amazing. Never gets old, no matter how well you know the twists.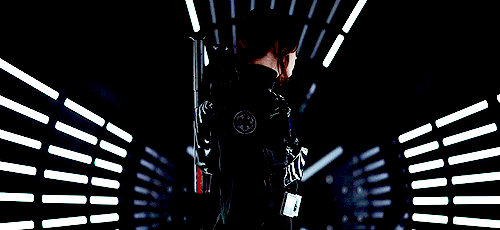 You guys, I think I'll be Jyn for Halloween.
Writing
So this is it, right, the part you've all been sitting here waiting for. *tries not to sweat*
I wrote a total of 28, 364 words on
The Wacky Factor
before
giving up on it,
which is still pretty good because it's 28,364 words I don't have to write later. Then I edited the first five chapters or so of
Watched
and wrote a few extra thousand words in
The King's Daughter
.
I shall now give you....
Snippets.
*gulps and tries not to be terrified because they're probably awful and spoilery and not at all witty but whatever*
William nodded. "Opal's in bed."
"Already?" Mr. Alltote groaned and guided Melinza's elbow out of his stomach. She pulled it out of the way, cheeks growing pink as she realized that she had been stabbing him with it. "She's usually the only one up when I get home. What's up with that?"
"Church is tomorrow," William answered promptly.
"And she wanted to be rested for church?" Mr. Alltote's tone was incredulous. This was unlikely. Opal never rested for anything, even though they went to church every week.
William chuckled. "More likely she wanted to be rested to see Henry."
Silence reigned in the room for a long moment where Melinza tried to figure out what a proper reaction to this statement would be.
William cleared his throat. "Sorry. That was an inappropriate thing to say."
"It's okay," said Mr. Alltote. "I've often felt that way myself."
Mrs. Alltote gasped and smacked him on the shoulder. She missed and hit Melinza's shoulder. "Oh, I'm sorry, honey!"
"Don't make me call the cops for child abuse," William warned.
"Good grief, child! Put a filter on your tongue!" Mrs. Alltote scolded.
There was another pause, before she added, "But you're right. I've never understood how anyone could be attracted to someone with a million piercings and tattoos and such."
Mr. Alltote started to respond to this.
She smacked him again. "You, sir, are a case in point."
~Watched
(He has tattoos and plug earrings from back in his reckless youth.)
"Do you have your pepper spray?" asked Bryce, reaching for Melinza's backpack, which he thumped into her lap so hard she winced.
"I don't have any pepper spray, dude!" Despite the fact that he was entirely in AP classes, his brain hardly functioned in terms of social life.
"Oh. I was talking about your hair." Bryce got back to work on his math.
~Watched
She eased the pot to the ground and looked up at him, leaning against the wall like he'd never moved. "Why are you helping me?"
He shrugged. "My dear princess, I don't know what you think I'm doing, but it is not helping you. I am helping myself. If I am pleasant with you, I get benefits, because you don't hate me and want to kill me every time I walk in the room. However, I must also please my father and my other superiors, because then they don't hate me and want to kill me every time I walk in the room."
She choked and covered her mouth with a hand to conceal the fact that she'd almost let herself laugh. What was wrong with her? "Is that – an issue?"
He nodded, his face the picture of solemnity. "Oh, Princess Esma, you have no idea how dangerous my friends get when I don't make them happy."
~The King's Daughter
So, total word-count for The King's Daughter so far is 87,224 words written, and Watched has been edited. Or at least, the first five chapters are completely rewritten XD
Life
Easter was also my birthday! Happy birthday, me!

I got Facebook. :)

The pro-life organization that I am a part of accepted me into its Stevens Fellowship (

@Students for Life

) and I get to go to their headquarters for a weekend by myself and it will be awesome :D

I finished reading the book of Revelation, which has been one of my goals for the year.

I started reading Jeremiah.

My best friends and I went to dinner - BY OURSELVES. #Milestones

I finished the dissection unit in biology. ICK. It was awful (especially when I had to dissect a pig with two boys as my partners XP) but it's OVER NOW. Praise the Lord.
I think that's about it! I hope your month was wonderful and that the month of May is the same. :)
So what do you think of my snippets? Do you want more? Have you seen Rogue One? Shall we fangirl about it? Is this post super long? Please give me feedback on this post - I'm still trying to figure it out!
~Faith