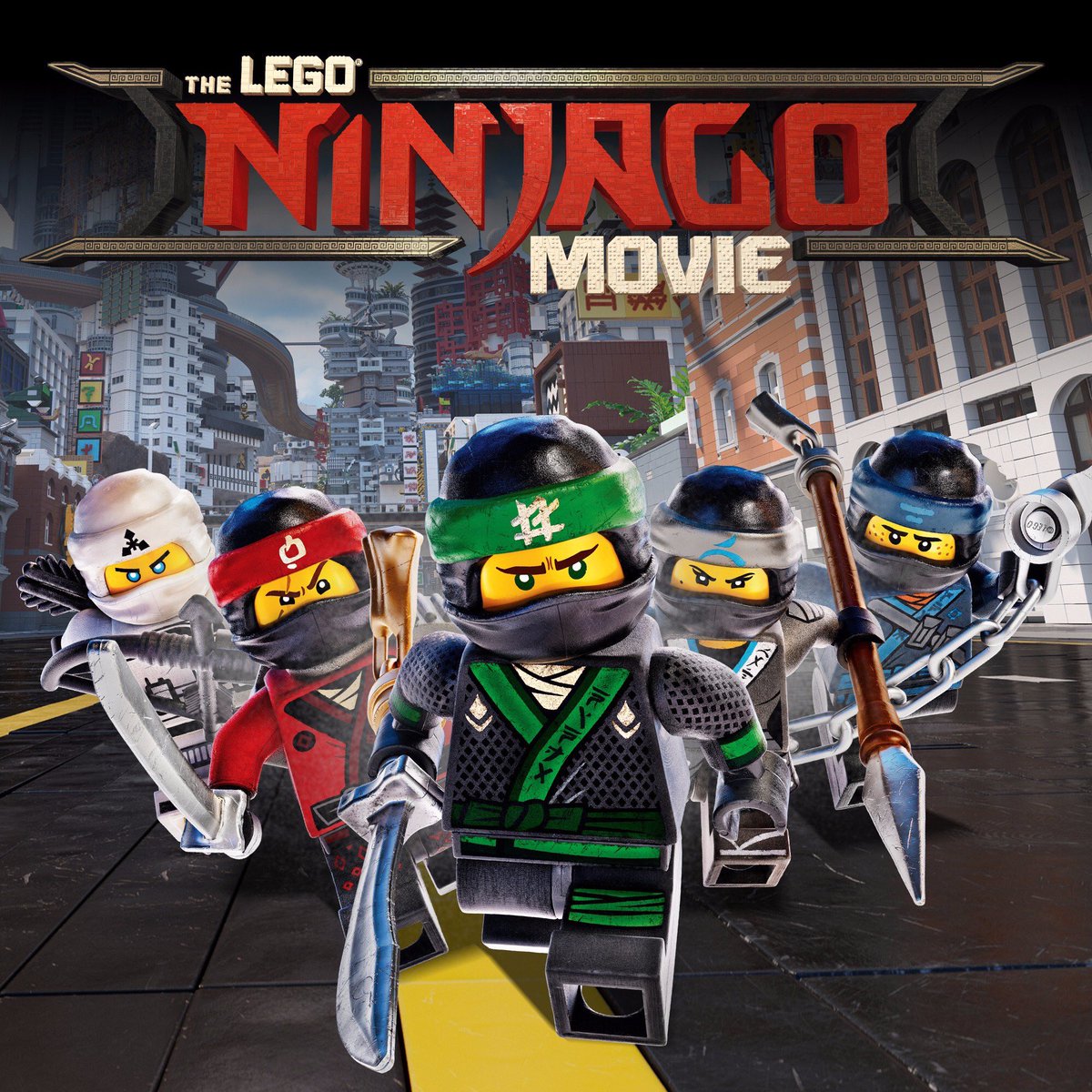 I doubt you're surprised.
I'll never deny that I'm a major fan of animated films. I'm crazy about them and have never stopped being crazy about them. Old classic Disneys that I can sing along to, newer Pixars that make me cry, Universal and DreamWorks movies that make me facepalm and laugh hysterically.
But the Warner Bros Lego Movies are my favorite of all animated movies. They have heart, emotion, smart humor, and compelling plots that make them timeless and excellent. Today's post is a wonderful rave review by me of The Lego Movie, the Lego Batman Movie, and the Lego Ninjago Movie. (Also: If you haven't seen any of these, you should.)
Have some random gifs while I'm at it.
THE LEGO MOVIE
Best of the three, perhaps? That's a matter of opinion... but there's no denying that this movie has so much heart, humor, and originality that there's really no way to watch it too many times.
This is the story of Emmet, an ordinary, generic construction worker who discovers on a normal day that he's the Special, prophesied by a wise old blind wizard to stop the evil Lord Business from taking over the world using the Kragle. (I know this sounds super cliché, but trust me... it's NOT.) It's the story of Wyldstyle, who's not a DJ. It's the story of Batman, who needs to feel free to party with random strangers whenever he feels like it. It's the story of Vetruvius, who's blind and cannot see; of Unikitty, who always thinks positive; and of Benny, who wants nothing more in life than to build a spaceship.
Sound silly? Well, it gets better, I promise.
Despite the opening song, which is incredibly annoying if you listen to it more than three times, this movie is epic. The messages that come out in the closing scene are so touching, and I just basically want everyone to watch this movie.
THE LEGO BATMAN MOVIE
The more I think about it, the more I think that this is probably my personal least favorite of the three. (However this does not make it a bad movie! It's still in my top ten or fifteen movies of all time. I just like the other two better.)
Me, basically
My parents haven't allowed me to watch the real Batman movies yet (darkness! No parents! Angst! Violence! Heath Ledger!) but I went with one of my besties to see the
Lego
version in the movie theater, and it's epically funny.
Basically, the plot is Batman just wanting to be left alone even with a bunch of other people jumping on him to get a life; while the Joker just wants Batman to acknowledge that he's
his
bad guy. Because, you know. Comic book people/heroes in general like to have a special villain who is their greatest enemy and the one they will always fight, come rain or come shine. The Joker wants to hear Batman say that he's that to the latter.
So... he comes up with a bunch of schemes to prove just how evil he is and make Batman pay. And it's hilarious.
Based on a few dirty jokes smuggled in here and there and a couple of uncomfortable moments, I don't love this one AS much, but as I said, I still love it! And you should watch it!
THE LEGO NINJAGO MOVIE
So, all the Lego movies have made me laugh hysterically. This one was no exception.
But this one made me CRY.
But that's not what Lloyd wants. At school, he's despised for being the son of Garmadon, even though he can't really help that. And as the legendary Green Ninja, even though everyone loves him, he has to fight his dad. Every day. The dad who he wishes had been around to teach him how to throw a ball. The dad he wishes could have been there to help him get through high school. His mom is great, but it's just not the same.
This movie is funny and cool, and the action scenes get pretty cheesy--but it's the ending that makes
Lego Ninjago
shine. The critics have defamed it as cheesy, soppy, melodramatic--but it isn't. It's a beautiful reminder of how God created families--the kids need a mother AND a father--and I love it.
So there you have it! The ultimate review of the three Lego Movies. (Now I can't wait for 2019, when the Lego Movie Sequel comes out.)
Are you a Lego Movie fan? Which one is your favorite? Chat with me in the comments!!!